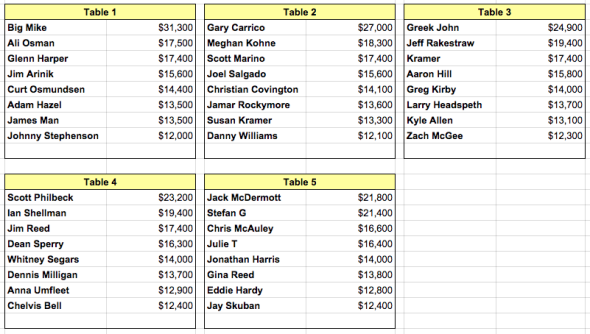 Alright folks, here are the 2015 Fall Final Tournament seating assignments and starting chipstacks!
Seating will be arranged to distribute the stacks evenly around the table.
If you're going to be late, please let us know ahead of time.  Otherwise, empty seats will be cleared of their stacks after the first blind level.
Someone's going to VEGAS, and we can't wait to see who it is.