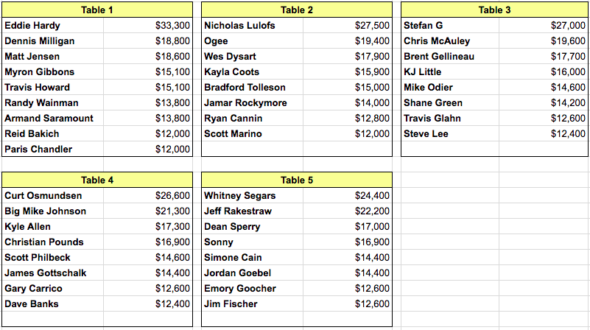 Congratulations to everyone who qualified for the upcoming Final Tournament on October 22nd, 7pm at RiRa.
Above you'll see the starting tables and chip stacks for everyone.  Seating will be distributed to spread out the stacks at each table.
If you know you won't be able to make it, please let us know so we can adjust the tables to be more even.
See you guys on the 22nd!