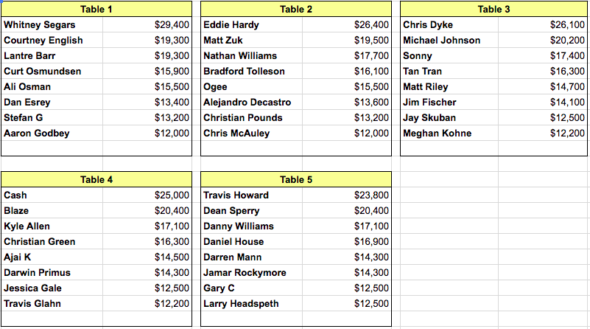 Congratulations to everyone who qualified for the upcoming seasonal tournament.
Above you'll see the assigned tables and starting chip stacks.  The table seating will be arranged so that chips stacks are evenly spread around the table.
If you're unable to make our tournament, please let us know.  If you're going to be late, also let us know, as we'll be pulling empty chip stacks off the table after 30 minutes have passed.
The tournament will be at The Independent on October 20th, starting at 1pm.