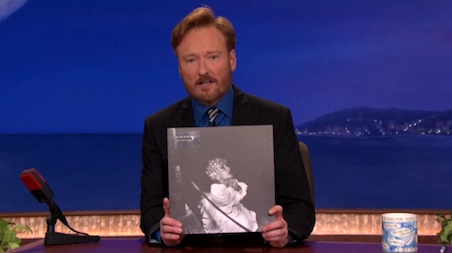 One of our regular players, Lockett, and his band Deerhunter appeared on Conan this Thursday.  They appeared with Kevin Nealon and the Kardashian sisters.
"Her butt is enormous!!!" is the text I got from Lockett, after I told him to give Kim Kardashian a squeeze for me.
And yes, Lockett is leaning on a crutch, because he hurt his ankle… skateboarding.  Which is a good excuse.