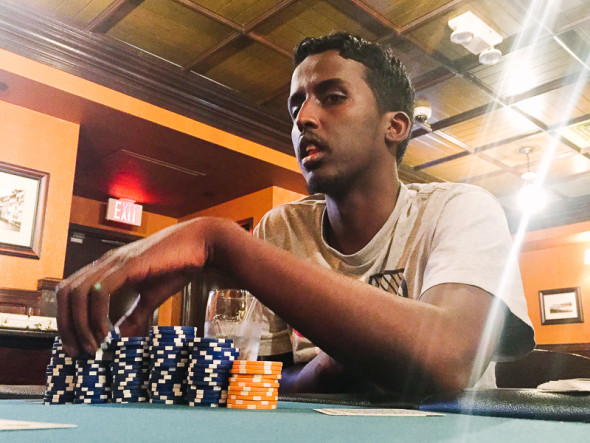 Ali Osman busted players left and right until he made it to the top of the points in June!
Ali topped the charts in points, knockouts, and registrations for the month.  Let's take a look at those numbers.
Total points:  71
Player score:  0.622
Total KOs:  39
KO points:  5.5
Registrations:  23
Final table percentage:  43%
Points per game:  3.09
Total winnings:  $120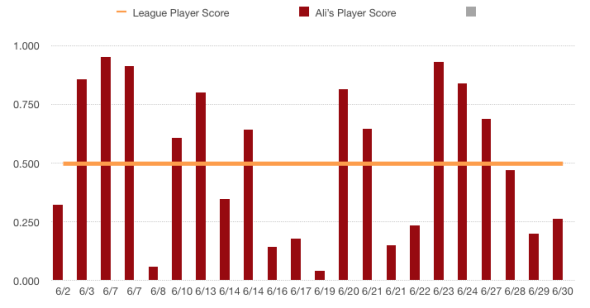 Looking at the chart above, we can see that Ali had a pretty up and down month.  His finishes above average were equal to his finishes below average.  However, player score isn't what matters at the end… it's the points.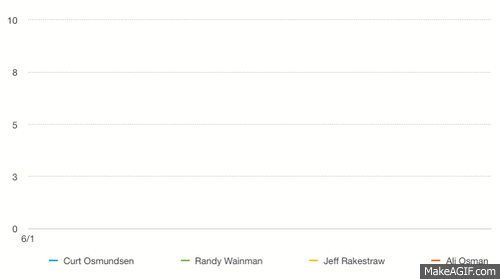 Curt came out fast and racked up 27 points in just the first 3 days of the month, but then we never saw him again (does anyone know if he's ok…).  Then around mid-June, Randy looked like he was going to lock down the race to the top.  But then Jeff Rakestraw and Ali Osman got involved late, and overtook Randy.  Despite Jeff's push at the end, he was unable to overtake Ali's lead.
So good job, Ali.  You crushed everyone like a Somali pirate's boat against the waves!
But let's not forget everyone else…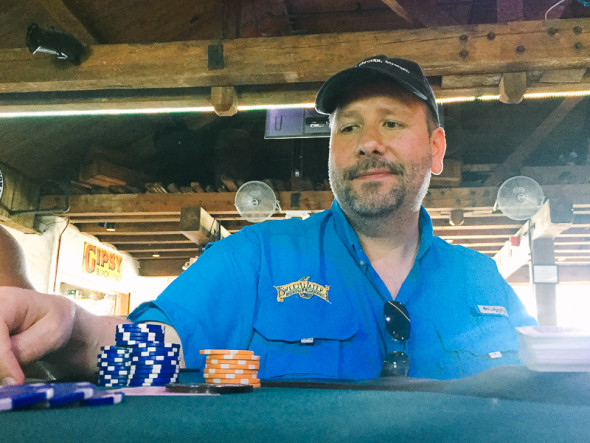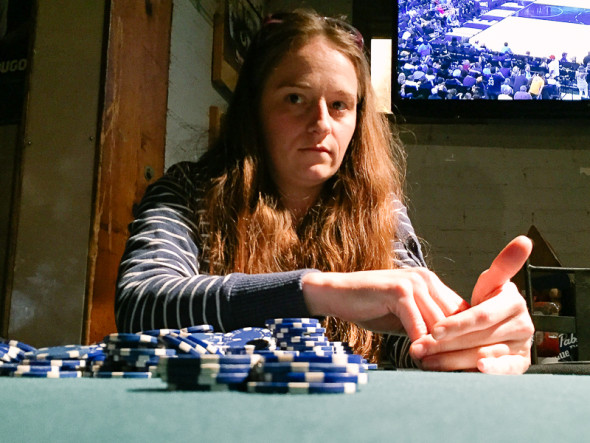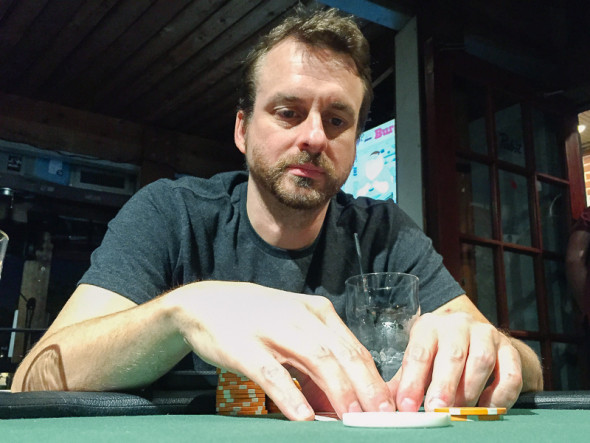 June League Stats
Best player score, 4 game minimum:  Curt Osmundsen, 0.863
Most KOs:  Ali Osman, 39
Most KO Points:  Randy Wainman, 6
Most registrations:  Ali Osman, 23
Most winnings: Randy Wainman, $235
Top Players by Venue:
57th Fighter Group, Thursdays
Points: Kyle Allen, 27
Player score: Kyle Allen, 0.920
KOs:  Kyle Allen, 17
57th Fighter Group, Saturdays
Points:  Scott Marino / Ali Osman, 25
Player Score:  Jeff Rakestraw, 0.792
KOs:  Jeff Rakestaw / Ali Osman, 9
Brewhouse Cafe
Points: Chris Nichols, 14
Player score:  Chris Nichols, 0.920
KOs:  Chris Nichols, 11
Diesel Filling Station
Points:  Breana Murphy, 17
Player score:  Breana Murphy, 0.819
KOs:  Ali Osman, 15
Front Page News
Points:  Gary Carrico, 19
Player score:  Big Mike Johnson, 0.753
KOs:  Ian Shellman / Errol Danley, 8
Republic Social House
Points:  Adam Hazel, 22
Player score:  Jessica Gale, 0.851
KOs:  Adam Valeiras, 12
RiRa Irish Pub – Sundays
Points:  Ali Osman, 13
Player score:  Jessica Gale, 0.873
KOs:  Ali Osman, 8
RiRa Irish Pub – Mondays
Points:  Tim Ryan, 28
Player score:  Tim Ryan, 0.861
KOs:  Tim Ryan / Jim Arinik, 6
Vortex Midtown
Points:  Jeff Rakestraw, 20
Player score: Jeff Rakestraw, 0.822
KOs:  Johnny Stephenson, 9