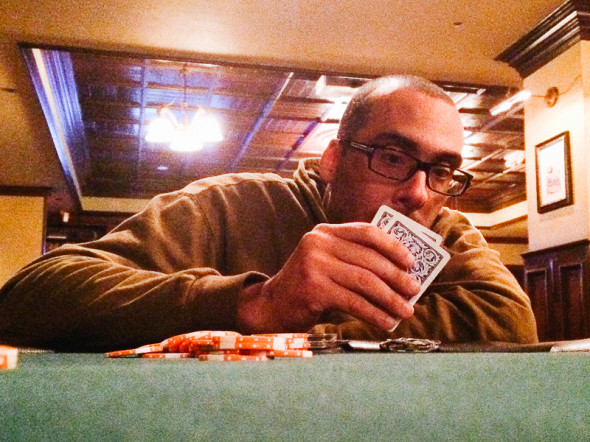 What a month Eddie Hardy has had!
Not only did he rack up the most points in May, let's not forget his Final Tournament win!
Yup, Eddie has been on a mean streak lately.  Let's look at some of his stats for May.
Total Points:  62
Player Score:  0.686
Total KOs:  21
Registrations:  19
Final Table Percentage:  63%
Points per Game:  3.26
Total Winnings:  $130
In the chart below, we can see how Eddie performed in each tournament he played, compared to the average player.

Good job, Eddie!  Will we see a back-to-back top monthly player?  Or better yet, a back-to-back Final Tournament winner?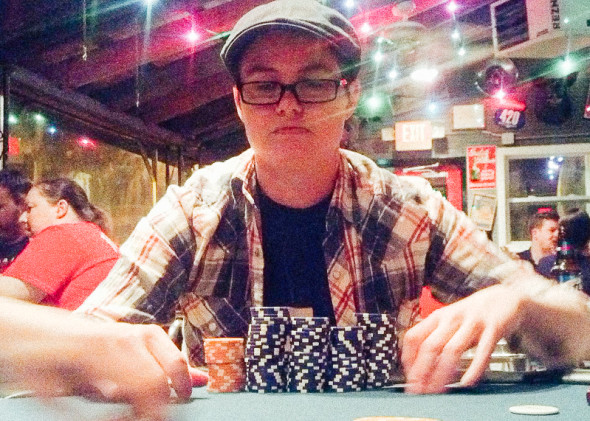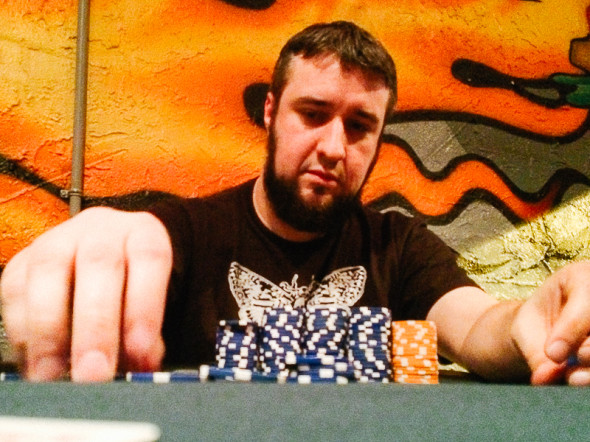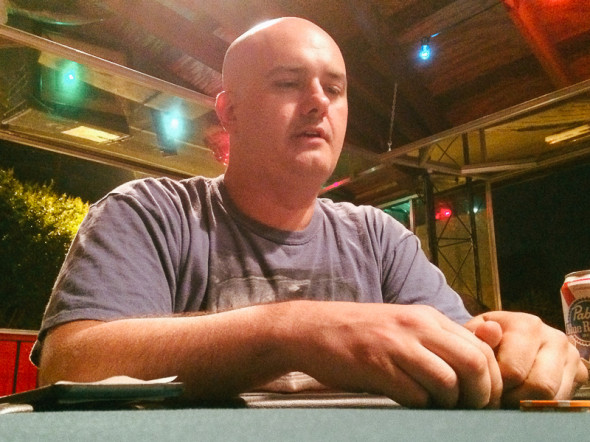 May League Stats
Best player score:  Kris Fuqua, 0.863
Most KOs:  Stefan G / Lan Green, 23
Most KO Points:  James M, 12
Most registrations:  Sam Sangal, 24
Most winnings:  Whitney Segars, $195
57th Fighter Group
Points:  Jeff Yu, 22
Player score:  Nathan Bowhall, 0.837
KOs:  Jeff Yu, 22
Brewhouse Cafe
Points:  Stephen Gardner, 13
Player score:  Oliver Howington, 0.829
KOs:  Todd Baker, 7
Deadwood Saloon
Points:  Puggy Prater, 24
Player score:  Mike Johnson, 0.849
KOs:  Puggy Prater, 9
Diesel Filling Station
Points:  Dean Sperry / Danny Williams, 20
Player score:  Breana Murphy, 0.902
KOs:  Danny Williams, 16
Front Page News
Points:  James M, 22
Player score:  Addison Webb, 0.809
KOs:  James M, 10
RiRa Irish Pub – Sundays
Points:  Eddie Hardy, 15
Player score:  Puggy Prater, 0.955
KOs:  Sam Sangal, 10
RiRa Irish Pub – Mondays
Points:  Errol Danley, 20
Player score:  Mike Johnson, 0.834
KOs:  Andy Harrison, 6
Vortex Little Five Points – Mondays
Points:  Kris Fuqua, 23
Player score:  Kris Fuqua, 0.863
KOs:  Roderick Jackson, 8
Vortex Little Five Points – Wednesdays
Points:  Travis Clement, 26
Player score:  Travis Clement, 0.928
KOs:  Travis Clement, 9
Vortex Midtown – Sundays
Points:  Gary Carrico, 17
Player score:  Gary Carrico, 0.833
KOs:  Jeff Rakestraw, 5