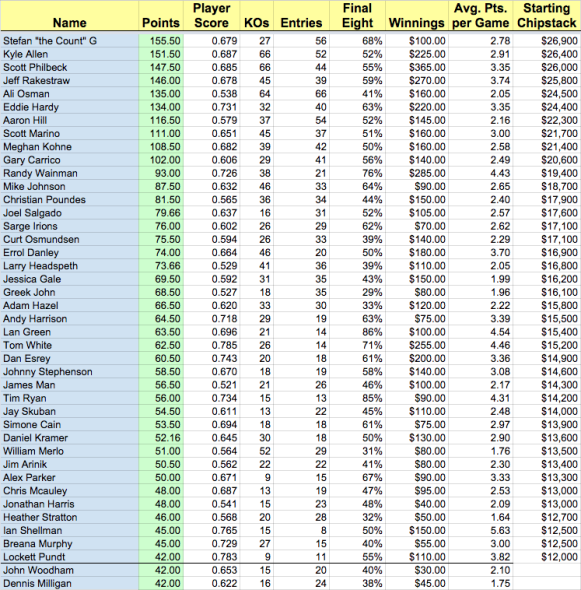 Here it is, your July 12th Final Tournament qualifiers, and the end-of-season stats!
We had 3 people tie at 40th place, meaning all 3 of them are in the Final.
Table assignments have been made to spread out the starting chip amounts.  Due to cancelations or no-shows, we may reassign before the tournament's start.  If you know you won't be able to make it, please let us know.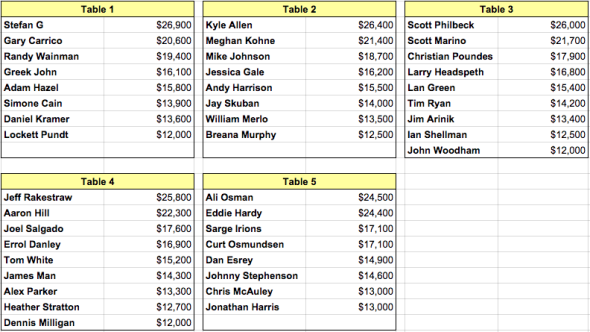 Congratulations to everyone, and good luck winning that trip to Las Vegas!