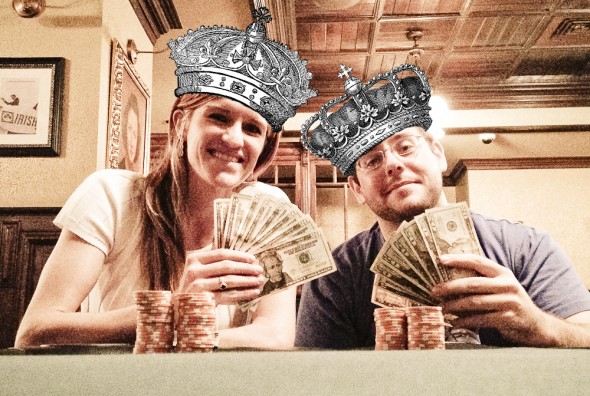 All hail our new Kings and Queens of August!  After a long fought battle, Gina Reed and Addison Webb emerged with loot in hand!
Gina and Addison decided to chop the $250 prize and take $125 each.
Congrats to them!  And congrats to all of those who qualified and competed valiantly!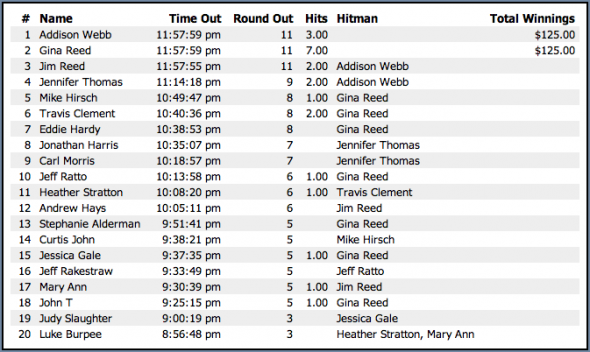 But of course, any chopped pot is frowned upon by at least one person….