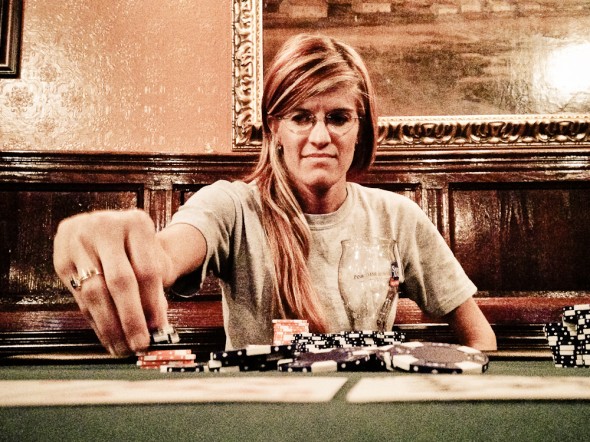 This has been quite a season for the Reeds.  They must be our first Freeroll Atlanta power-couple.  Jim Reed racked up the most points in August, and now Gina Reed has topped September's list!
Gina broke triple digits by hitting 100 points exactly!  Combine that with an impressive 0.768 player score, 48 knockouts, and $340 in earnings (a good chunk of that from her chop in the Kings and Queens tournament)!
Here's a look at how her month went: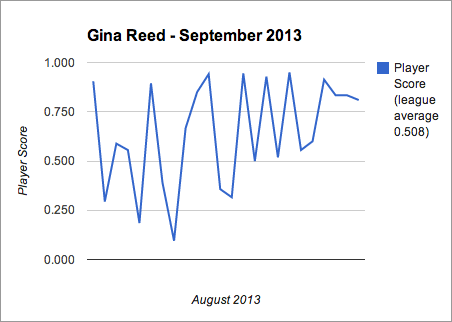 The beginning of September had some inconsistent finishes… but the pendulum definitely quit swinging so wildly by the end of the month.  Gina finished the month strongly, with her final 11 games all performed better than the league average.
So, congrats to Gina Reed!  You've played well!  And one of our only players to ever break 100 points in one month!
Let's look at some more players who did well for September…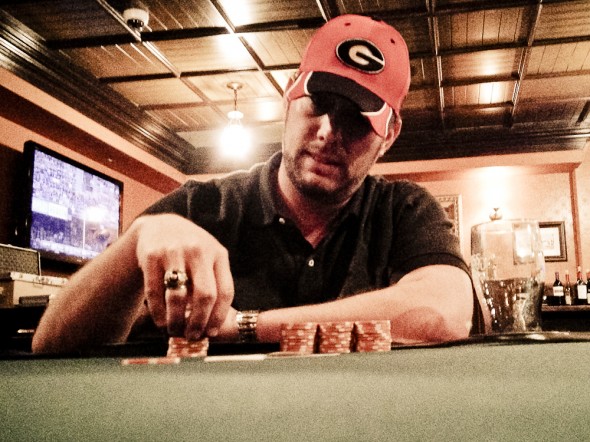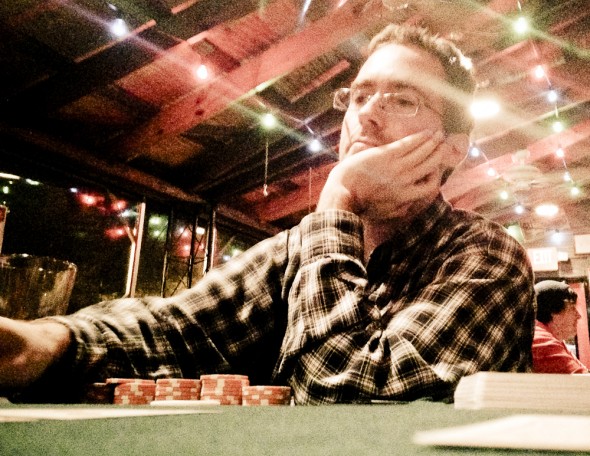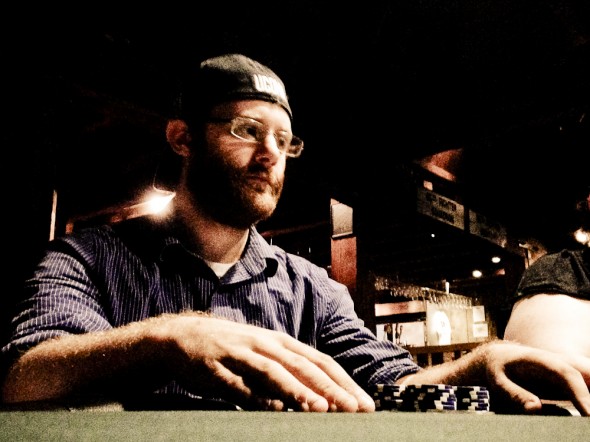 Overall Top Stats
Most Points – Gina Reed, 100
Top Player Score – Ri-Karlo Handy, 0.864
Most KOs – Gina Reed, 48
Stats by Venue
57th Fighter Group
Most Points – Susan Coker, 16
Top Player Score – Susan Coker, 0.778
Most KOs – Jonathan Harris, 8
Deadwood Saloon
Most Points – Gina Reed, 27
Top Player Score – Gina Reed, 0.924
Most KOs – Gina Reed, 16
Diesel Filling Station
Most Points – Kramer, 22.5
Top Player Score – Kramer, 0.909
Most KOs – Kramer, 13
RiRa Irish Pub
Most Points – Jim Reed, 34
Top Player Score – Carl Morris, 0.766
Most KOs – Jim Reed, 17
Vortex Little 5 Points
Most Points – Jeff Ratto, 26
Top Player Score – John Liles, 0.842
Most KOs – Jeff Ratto / Christian Green, 14
Vortex Midtown
Most Points – Ian Shellman, 36.5
Top Player Score – Ri-Karlo Handy, 0.944
Most KOs – Ri-Karlo Handy, 16