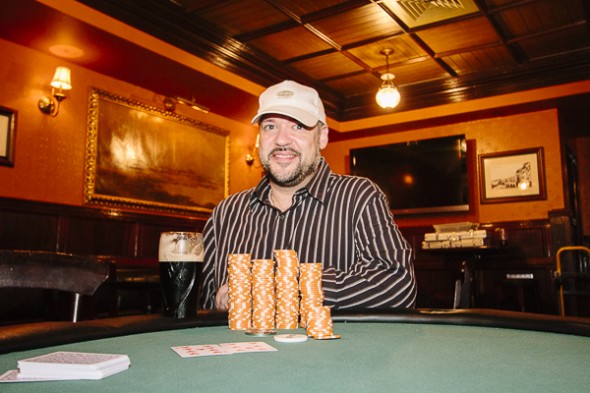 James is our Fall 2013 Final Tournament Winner!
After a fifth place starting chipstack, James maintained his chiplead throughout the tournament of 38 players, and managed to beat Gina Reed heads-up.
Congratulations to James!  He'll be receiving a trip for two to Las Vegas!
And congratulations to everyone who qualified, especially our final table.
And much thanks to Nick Carpentieri for dealing our final table so well!