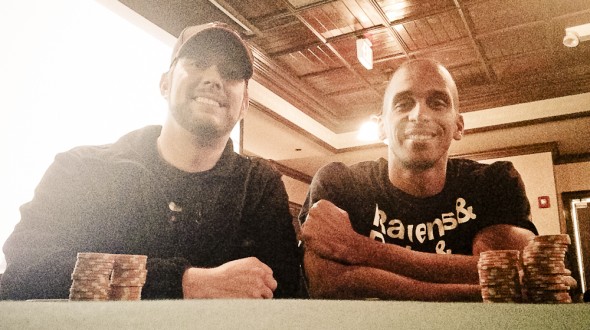 Jim Reed and Arnold Sconion took the top prize last night at our annual breast cancer benefit tournament at RiRa Irish Pub!  Jim and Arnold took home $220 each, as well as bonus points in the league runnings.
20 players helped us raise over $800 that we'll be sending with RiRa over to the American Cancer Society to help boost their fight against breast cancer.
Thanks to everyone who came out and played!  And thanks to David Sarich and Heather Stratton for being our volunteer dealers!
And although we're sure Odier supports any efforts to raise money to help the sick, he will accept this outcome smugly.