Last night at RiRa Irish Pub, within about 10 minutes we had 3 huge poker hands.  Sorry for the picture quality… it ain't my best!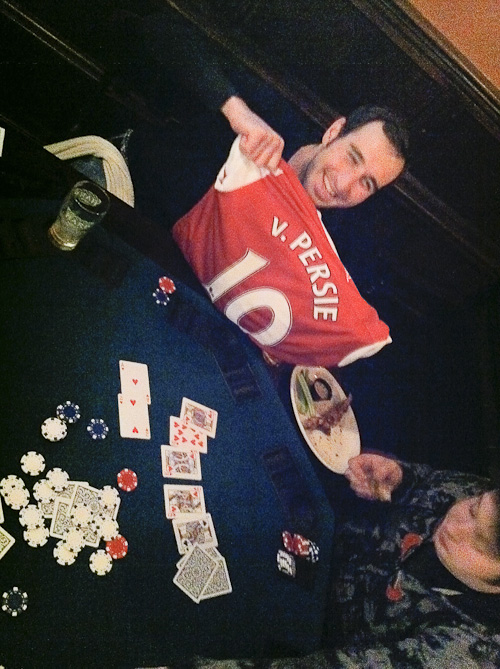 Newcomer Brad hits a royal flush, knocks out RiRa manager Erik, and holds up a jersey!  Woo!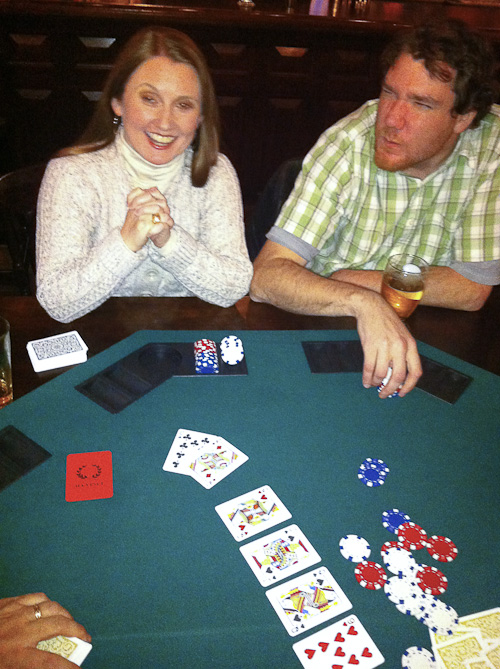 Miriam then hits quad Queens, and Mike D seems bitter about it.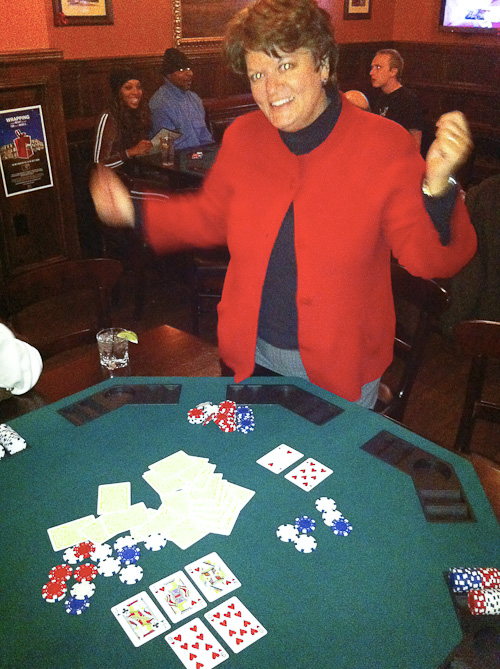 And finally, Jeannine hits a straight flush at her first visit to a Freeroll Atlanta game, and dances a celebratory jig!
Congrats guys!