Great Quarterly at Urban Pie. We had 38 players and Meghan outlasted all of them! It lasted about five hours and there were plenty of bad beats, 2 outers, coin flips won and lost, quads, a straight flush and lots of bluffs. Congrats to everyone and especially the top eight who get a limited edition Freeroll Atlanta card protector.
The final table was:
Meghan Kohne
Rick Turner
Nate Helms
Jamar Graham
Jeremiah Israel
Erik Benson
Adam Pelletier
Dez Burton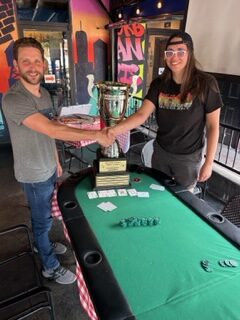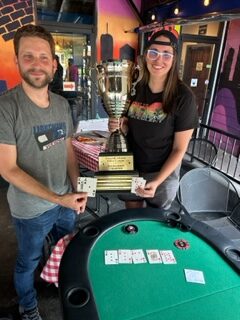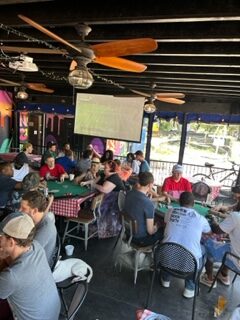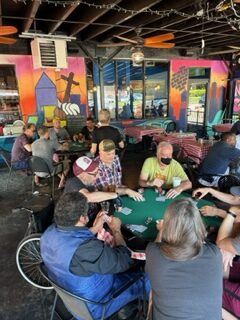 Make sure to get into the top 40 before the end of September so you can play the next one!
Also we have a cancellation this week, no game at Limerick Junction for the Women's World Cup. Make sure to get to Hotto Hotto at 6pm for poker Wednesday! Also Holiday Inn has lowered their prices for poker players, so come on up on Fridays for knockout points!
I'm working on bringing back the monthly championship (possibly a heads up tournament) for Freeroll Atlanta, just ironing out some details and will announce when ready.
Thank you everyone who comes out, there is no Freeroll Atlanta with out you!