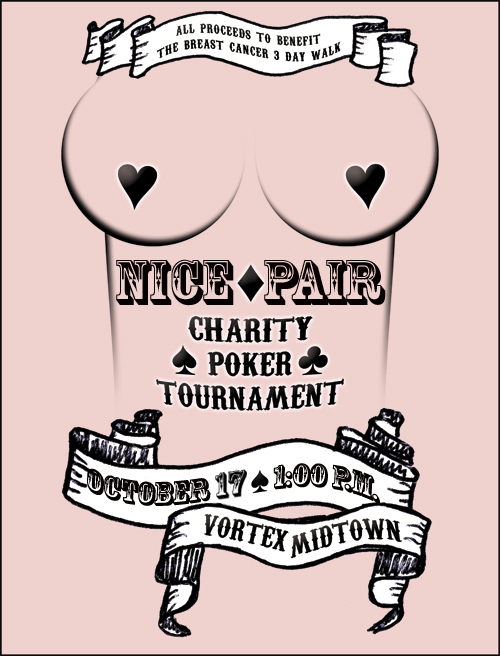 It's time to raise money for two things that every man and woman love.  Boobs!
Come out to the Midtown Vortex on Sunday, the 17th, at 1pm to play poker and raise money for the Breast Cancer 3-Day Walk.
Initial buy-in will be $35.  For the first hour there will be unlimited re-buys for $25.  And at the end of the first hour everyone will have an optional $25 add-on.  There will also be raffle tickets for those who want to gamble a little more!
Make sure you're there before 1pm!  This game is one of the bigger charities we host!
And we may need some dealers… so if you don't feel like playing and would like to deal instead, let us know!
See you Sunday, boob lovers!