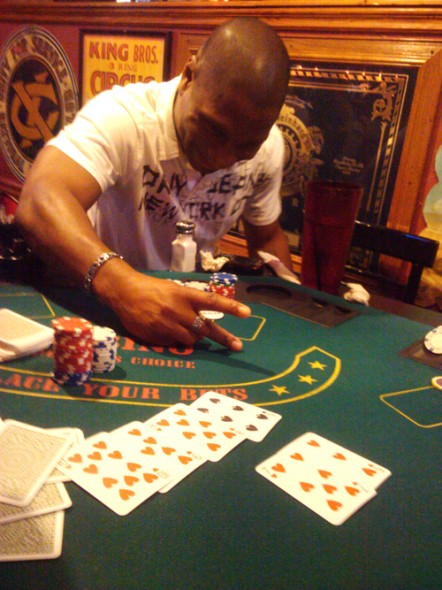 Rob Brown got a straight flush at the Midtown Vortex Sunday afternoon.  What's with all the huge hands lately?
Recently, we've seen Calvin flop quad Aces the very first hand of the tournament, and Rick Ciuca got a royal flush a couple weeks ago (sorry, no picture for proof!)
Maybe we're getting some of that "luck of the Irish" now that we got a game at Ri Ra.  An Irish man is winning the season so far, and another Irish man won last night…
So, congratulations Rob Brown!