Benefit Tournament for Shane Green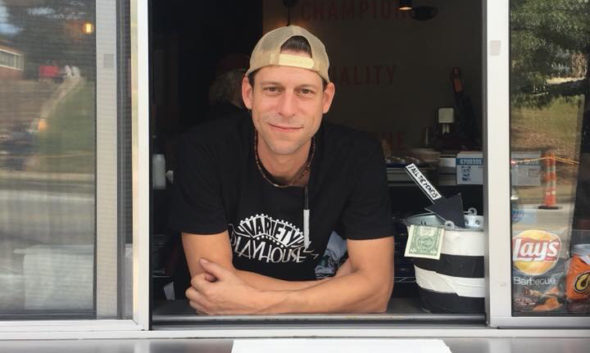 A longtime player of ours, Shane, has been battling with kidney cancer since the end of 2017.  Actually, instead of me explaining it, his brother Christian sent me the following:
"Shane was diagnosed after a visit to Grady after noticing some blood in his urine during his shift bartending the Yacht Rock Revue show. A local doctor said it was probably nothing, but that he should get a checkup just to make sure that it's not Cancer. It was. It is Advanced Renal Cell Carcinoma or kidney cancer. He had a nephrectomy (kidney removal) in early December with a three week stay in the hospital to recover. Unfortunately, the cancer had already spread to his spine and lung.

Because he was in as nearly perfect health as a smoker with cancer can be, all he needed to do to be a candidate for a clinical trial was quit smoking. He hasn't had a cigarette since October 30th, 2017.

He participated in  a clinical trial of an immunotherapy drug called Opdivo in combination with Nectar (NKTR-214) from December until September 2018. It was showing promising positive results (no growth) until it stopped working when one of the METS in his spine grew and crushed his T12 vertebrae, which was removed in May (Backeotomy).  He continued with the immunotherapy anyways, but switched to a more traditional chemotherapy in which he is still enjoying on a daily basis."
As Freeroll Atlanta as done numerous times in the past, we want to take care of our own.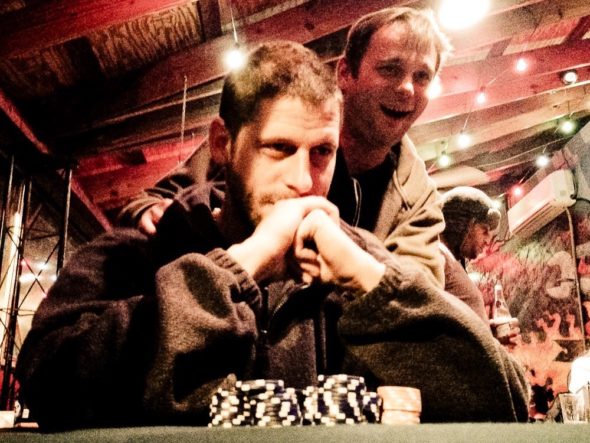 On Tuesday, March 26th, we'll be hosting a benefit tournament for Shane at the Brewhouse.
Entry will be $25, with $20 rebuys up til the first break.  We'll also be doing raffles, and have been given a ton of prizes (so far!) for that, including gift certificates for neighborhood restaurants, an autographed Chipper Jones jersey and collectible mirror, Atlanta United tickets, booze, barber shop certificates from Freedom Barber, and other swag yet to be finalized.
Please come help us raise some money to help Shane pay for medical expenses and his expenses while sick.  Shane is worried that this benefit tournament is just a way to buy him out of poker and get him to retire early from it, so let's send him away with some deep pockets.
We'll see you all on the 26th at the Brewhouse (obviously, the normal game will be canceled).