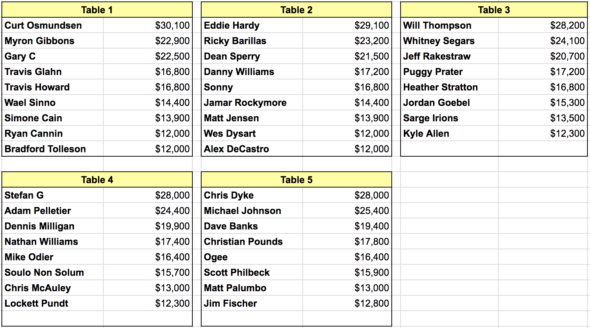 Here are the starting tables and starting chip stacks for those who qualified for our Spring 2018 Final Tournament!
The tournament will be held on April 22nd at 7pm at RiRa Irish Pub.
Only those listed above will be allowed to play.
If you know for certain you cannot make it, please let us know (at info@freerollatlanta.com) ahead of time so we can rebalance the tables.
Good luck!