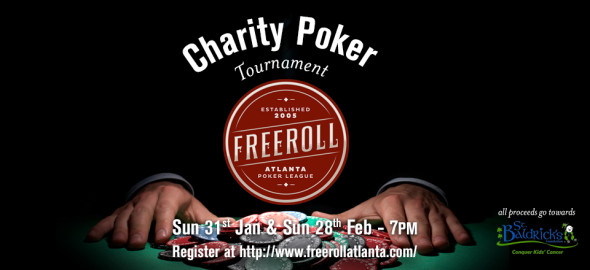 It's that time of year again, where we get everyone together to help save some kids from cancer!
Like last year, we'll be running a two-part benefit series, with the second of the two tournaments taking place THIS SUNDAY (the 28th) at RiRa Irish Pub at 7pm.
Entry will be $50.  Players can rebuy after losing all their chips for $40, and only through the first 5 rounds.  At the end of the 5th round, we'll offer a one-time add-on of $10,000 in chips for $40.
We'll be offering a cash prize depending on the number of players, add-ons, and re-buys.
Final table will also receive 1.5x the normal points.
Let's save some kids!