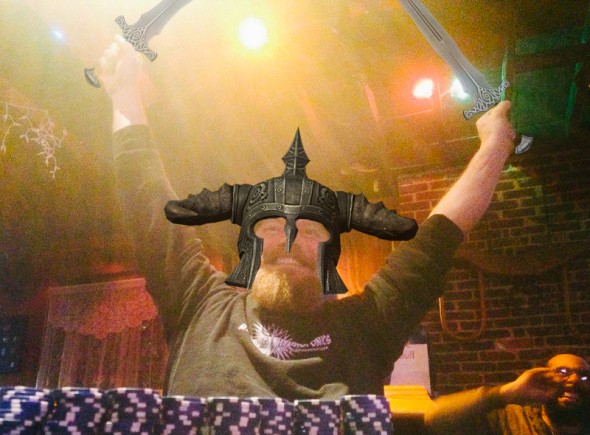 33 contestants were called to the war room at Deadwood Saloon, on February 21st, 2014.  But when word spread of the appearance of the relentless warrior The Gardner (so called because of his humble beginnings), nearly 10 qualifiers fled back to their tiny kingdoms.
On the battlefield, the Gardner trades his spades and shovels for mighty axes and donned the headwear of his fallen ancestors.  He was fierce.  His stare bored holes through skulls.
In one giant sweep, his final 3 adversaries lost their heads, adding six scalps to his total count.
The spoils were shared with no one.  The kingdom rejoiced in the seemingly endless flow of mead.