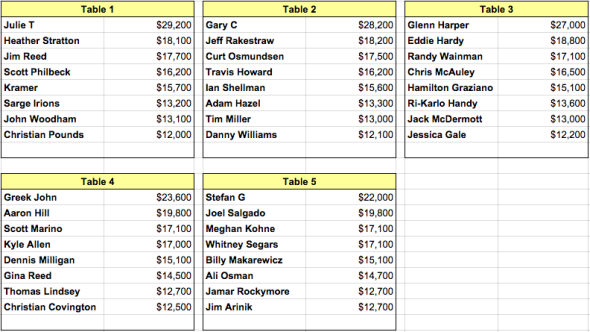 Here we are, the table assignments and starting chipstacks for each of our qualifiers!
This doesn't reflect the seating arrangement, but rather just the table you'll be sat at.  Seating will be assigned in order to spread the chipstacks more evenly.
If you're going to be late to the Final Tournament, please let us know.  Empty stacks will be pulled after the first blind level.
Remember, the tournament is on Sunday, January 10th at RiRa Irish Pub, starting at 7pm.