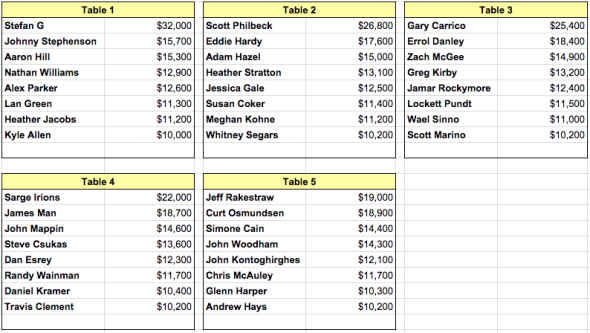 Here are your starting tables and starting chipstacks for our 2015 Spring Final Tournament!
This isn't the seating arrangement, but just the table assignments.  Seating will be determined the day of the tournament and in a way to evenly spread out the chipstacks at each table.
If anyone cannot make it, please let us know ASAP so we can rearrange the tables to be more even.