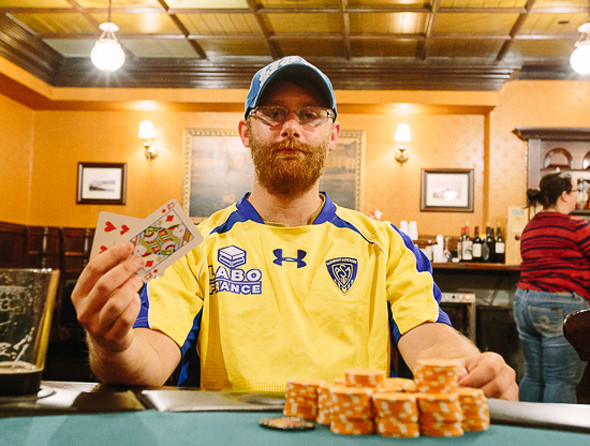 Daniel Kramer is our 2015 Spring Final Tournament winner!
We had some strange occurrences in last night's tournament. The starting chipleader, Stefan, was out in round three.  Lockett, who held the top player score, was the first player out.  And Meghan hit back to back four of a kinds!
But what ultimately matters is the heads-up battle.
Kramer beat Jessica Gale in one of the most anticlimactic finishes we've ever seen.  Jessica went all in with pocket 4's, and was called by Kramer and his giant chiplead with Q9 offsuit.  The board paired twice, and Jessica's low pocket pair was counterfeited, giving Kramer the win with a queen-high.
Everyone stared at the board for a few seconds before realizing Kramer won it.  But win the tournament he did.
This is quite a week for Kramer, a Freeroll Atlanta Championship AND getting married the following Saturday!  He and his new bride will be shaking Vegas up soon!  Congrats man!
Lastly, here's a look at the rest of the final table and everyone's placements during the tournament.