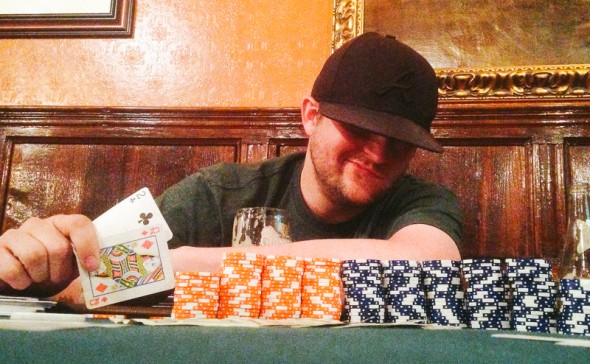 On April 6th, 2014, we teamed up with The Renegades Rugby team and RiRa Irish Pub to raise some money for the Renegades!
Some tournaments take a different strategy to win.  Andy Harrison won this tournament knowing he was going to go rugby balls-out from the beginning, and was willing to buy his way to the final table.
Blind raises, gutshot calls, and a credit card on file.  Andy made it to the end of the rebuy period in a hole, but knew he could pull it off in the end.  And that he did.
This is the second benefit tournament Andy has won.  He got first place in our Harbour Bar tournament a couple years ago as well.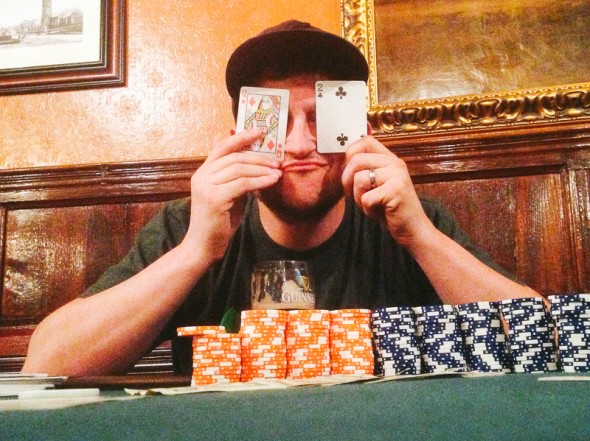 We managed to raise just over $800 for the Renegades in poker buy-ins.  We're not even sure how much more got made for them in raffle ticket sales.
Thanks to everyone who bought in and bought raffle tickets!  Thanks to Kayla at the Renegades and thanks to Dermot at RiRa!
Here's how the tournament went down.  *Disclaimer:  we do not necessarily recommend Andy's tournament strategy…. especially if you have children to feed.