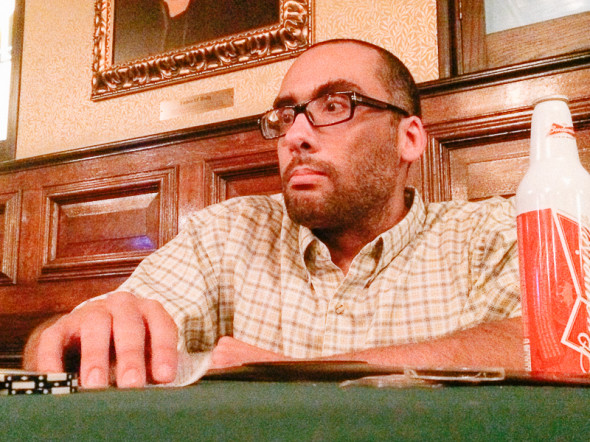 Eddie Hardy has topped the charts again, for the second month in a row!  Add that and his 2014 Spring Final Tournament win to his Freeroll Atlanta resumé. There's so many pictures of Eddie on this website we're thinking of changing the name to www.eddiehardypoker.com.
So let's see how he did again this month:
Total Points:  64
Player Score:  0.691
Total KOs:  15
Registrations:  19
Final Table Percentage:  58%
Points per Game:  3.37
Total Winnings:  $110

In the graph above, we can see how Eddie ranked each night he played.  The blue line represents the average player score of all our June players combined.  The data shows that Eddie performed at the average or better 15 out of 19 times he played.  Pretty good!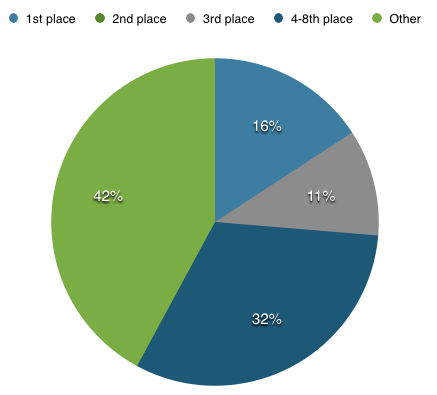 And here in this pie chart, we see how he finished the tournaments.  Hitting first place 16% of the time seems pretty good!  We'll be interested in looking at this data for our future top players too, to see how consistent those kinds of numbers are amongst the highest points earners.
Eddie now has won two months in a row –  a stat he now shares with Greg Kirby and Johnny Stephenson.  But can Eddie be the first to top the charts three months in a row!?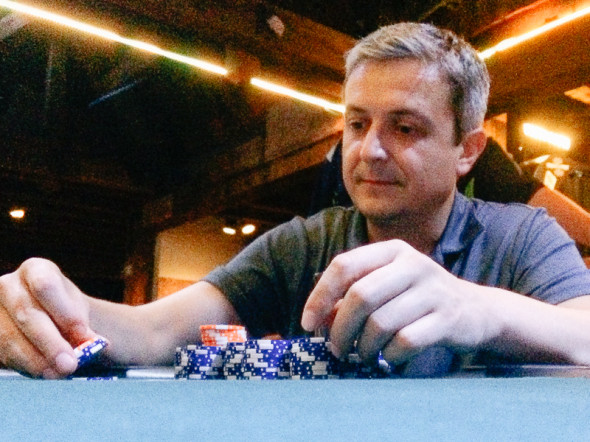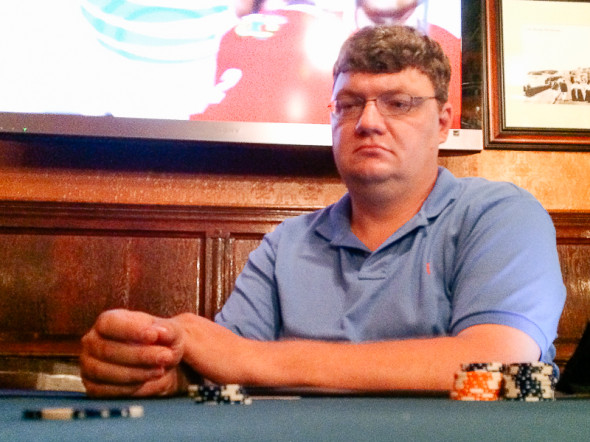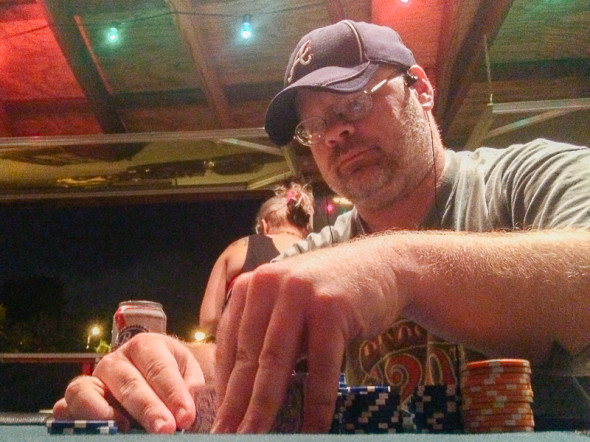 June League Stats
Best player score:  Anthony Morris, 0.812
Most KOs:  Greg Kirby, 28
Most KO Points:  Stefan G, 12
Most registrations:  Stefan G, 22
Most winnings:  Whitney Segars, $203
57th Fighter Group
Points:  Kramer, 19.5
Player score:  Michael Harner, 0.820
KOs:  Kramer, 12
Brewhouse Cafe
Points:  Travis Glahn, 14
Player score:  Travis Glahn, 0.890
KOs:  Shanti Nagrani, 8
Deadwood Saloon
Points:  Eddie Hardy, 21
Player score:  Eddie Hardy, 0.869
KOs:  Will Scott / Eddie Hardy, 7
Diesel Filling Station
Points:  Meghan Kohn, 20
Player score:  Meghan Kohn, 0.797
KOs:  Andy Bibliowicz, 10
Front Page News
Points:  Jay Skuban, 16
Player score:  Jay Skuban, 0.903
KOs:  Jay Skuban, 9
RiRa Irish Pub – Sundays
Points:  Eddie Hardy, 21
Player score:  Eddie Hardy, 0.780
KOs:  Roane Beard / Mike Odier, 8
RiRa Irish Pub – Mondays
Points:  Sam Sangal, 24
Player score:  Sam Sangal, 0.923
KOs:  Sam Sangal, 8
Vortex Little Five Points – Mondays
Points:  Whitney Segars, 23
Player score:  Blaze, 0.841
KOs:  Greg Kirby / Christian Green, 11
Vortex Little Five Points – Wednesdays
Points:  Johnny Stephenson, 18.5
Player score:  Johnny Stephenson, 0.905
KOs:  Bert Hopkins, 10
Vortex Midtown – Sundays
Points:  Stefan G, 19.5
Player score:  Addison Webb, 0.807
KOs:  Will Scott / Stefan G, 7