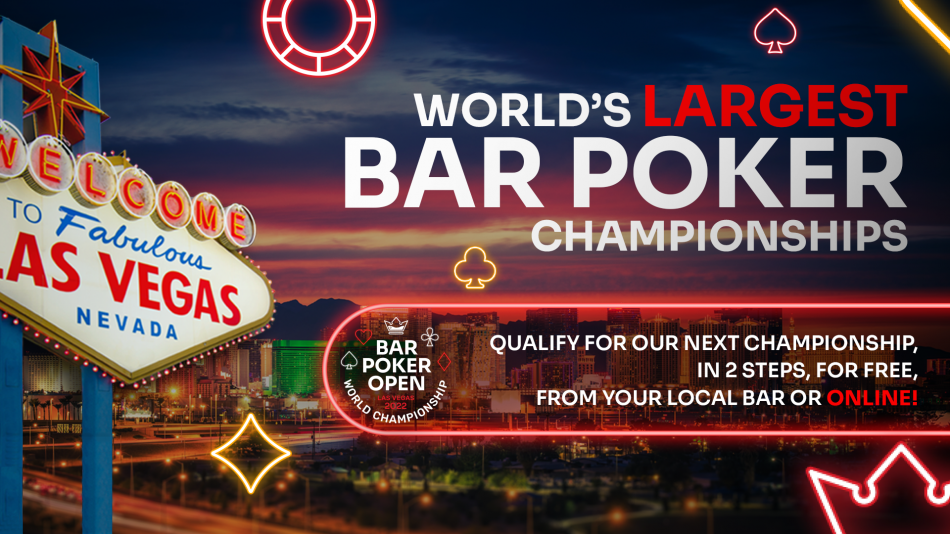 Starting January 2nd, you will have a chance to win a trip to Vegas for the top three players at the following venues: The Glenwood, Urban Pie and The Independent. At each of these venues, the top three players of each game will receive a token to play in an online qualifier every Sunday at 11am. One Vegas package (flight, hotel and Bar Poker Open tournament seat) will be awarded every week to the winner of the online tournament and points toward a seat for the top 20%. These tokens never expire, so if you miss a Sunday qualifier, you can always play the next week. All of the players in the online qualifiers are pub poker players around the country. There are currently 29 leagues represented.
Don't worry, I'm not getting rid of the quarterly tournaments. I'm just adding a new exciting dimension to the league with access to thousands of dollars worth of prizes weekly. There is a Pro version as well to purchase for $29/mo. if you want more online games to play for additional cash and prizes. This is just an extra and has no bearing on Sunday online qualifier tournaments.
There is more information, but I don't want to overwhelm people too soon. In short, first, second and third places at the above venues win a token(sent via email) to be used to play the Sunday online qualifier game. In the meantime, go to www.barpokeropen.com and explore the site.