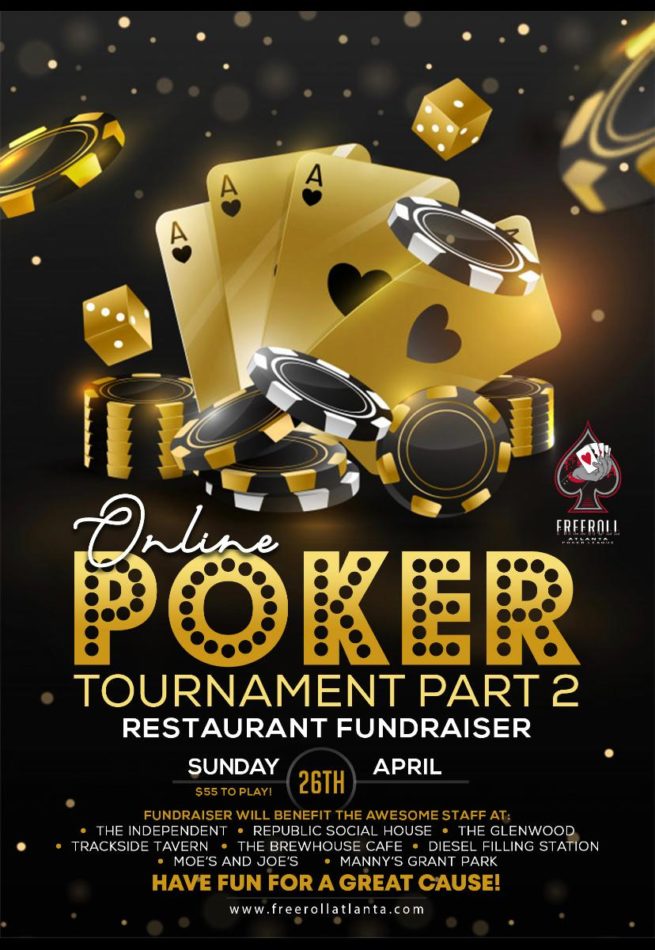 We're having another online poker tournament fundraiser for the staff at our favorite bars and restaurants.
The buy-in is $55 with one rebuy and one add-on for $50 each the first hour. After the first hour there will be no more rebuys or add-ons!
To play:
Download pokerstars.net on your computer only. Sorry but phones are not supported. And sign up.
Click Home Games on lower right and enter:
Join club #3222288
Invitation code: Freeroll
I will be approving people all week. You will not be admitted later than 6:10 pm!!!!!!!
Please sign in before 5pm! And I will be approving people all day, so don't wait until the last minute! This will hold your seat.
For payment use:
Cash App $FreerollAtlanta
Venmo Bryan-Blase-1
Good luck,
Blase