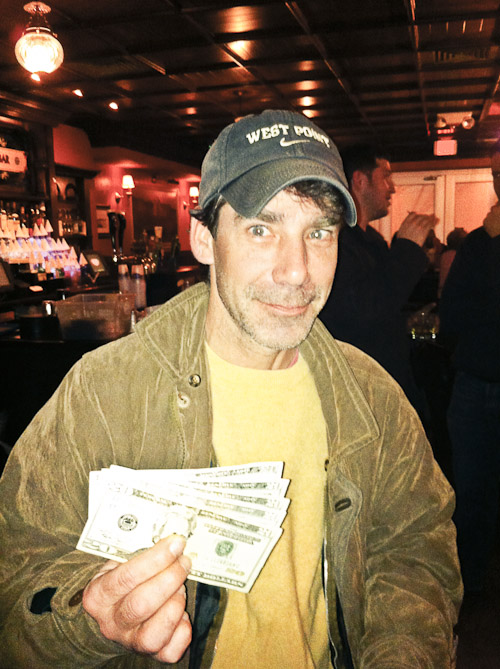 New player, Jeff Hahn, came in and took the month of December by storm, passing John T and Dave V and scoring 71 points!
Other December stats:  Matt Pulumbo had the best player score with a score of 86.76 in 3 games played, hitting the final table each time he played.  Tom Roseberry had a great score too – 82.81 in 7 games.  Hannah Apicelli had the most KOs with 24.  And Jody Ray racked up 19 tournaments played in December!  Good job y'all.
January marks the final month for the Winter Season, so get to the games and make sure you're in the top 40 bracket for points!  So far it's taking 31 points to get in, but that number will get higher as the month goes on!