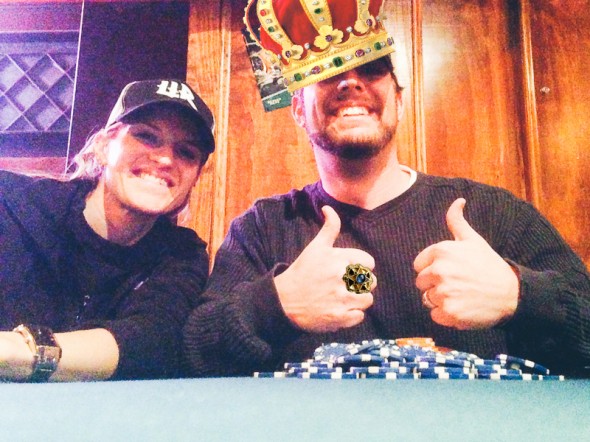 Freeroll Atlanta's first royal family!
The Queen now has a King.  A former champion, Gina Reed, had to stare down her husband, Jim Reed, in December's Kings and Queens tournament.  Initially offering a chop, the tournament director called bullshit and made them duke it out.
Jim Reed, coming back from an underwhelming chipstack, managed to take Gina's lead when his Ace-8 beat her Ace-King.  From then on, he slowly whittled her down further before plunging the royal sword into her chest.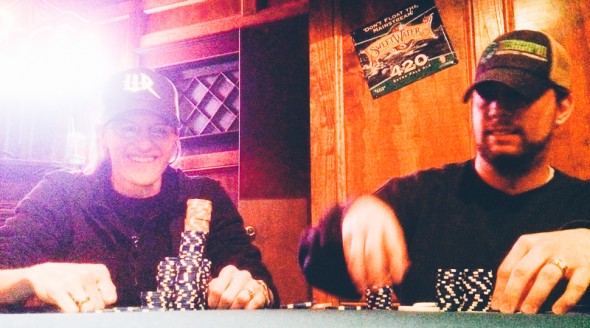 Congrats to those who qualified and came out.  We'll see you again next month!