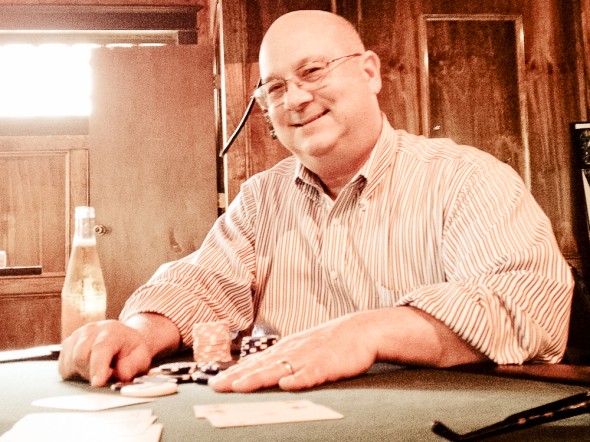 Is there anyone else who can simultaneously recite Led Zeppelin's list of groupies, air-strum along with any 80's punk band he hears, double-fist High Life ponies, AND rack up nearly 100 points in a month?  No one can even come close.
John Trent, our top player of May 2013, crushed it.
96.5 points, an impressive player score of 0.780, the most KOs, $220 in earnings, and a final table percentage of 83% – those are some impressive numbers!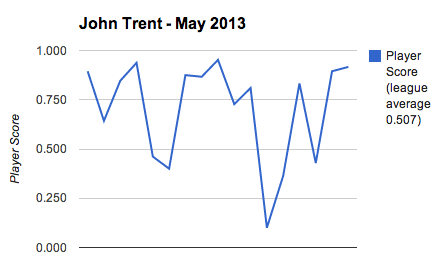 As we can see in the chart above, John player better than the league average 13 of his 18 games played, and had 4 first place finishes!
Next time you're sitting beside him at a poker table, enjoy his stories about rock and roll – just don't be surprised, when at the end of the story, your chips are in front of him.
May 2013 Top Players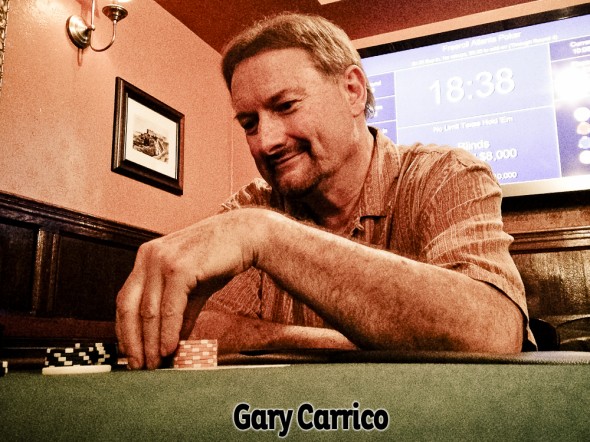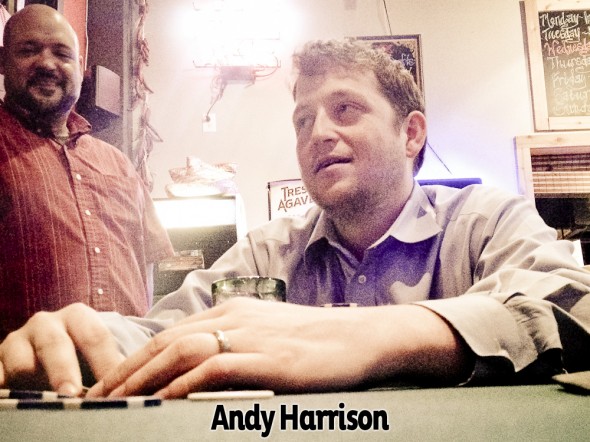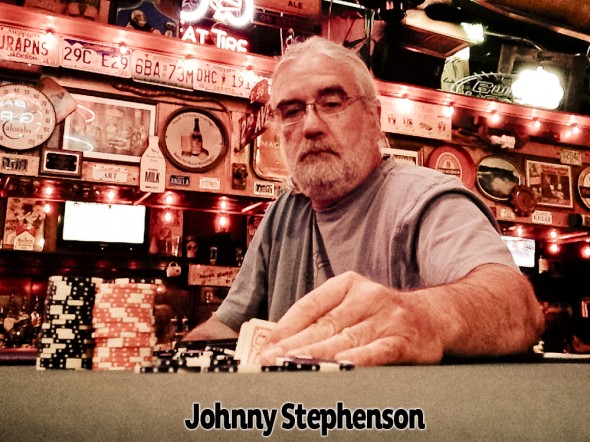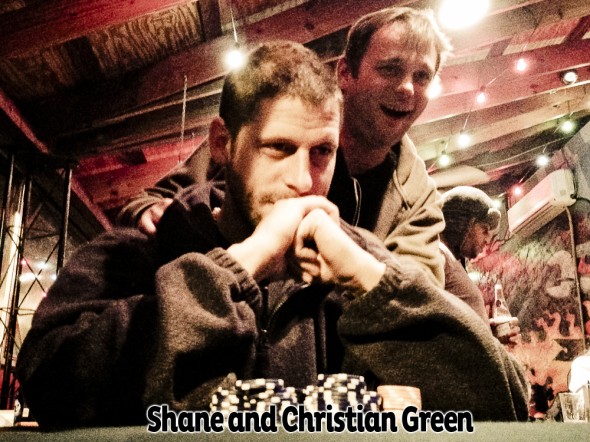 Top Points:  John Trent, 96.5
Top Player Score:  Andy Harrison, 0.830
Most KOs:  John Trent, 38
Best PPG:  Gary Carrico, 6.6 points per game
Stats per Venue
 Deadwood Saloon
Most Points:  Jonathan Harris, 35
Top Player Score:  John Trent, 0.708
Most KOs:  John Trent & Jeff Rakestraw, 7
Diesel Filling Station
Most Points:  Damien Boykin, 19
Top Player Score:  Damien Boykin, 0.882
Most KOs:  Kramer, 10
Matador Cantina
Most Points:  Johnny Stephenson, 18
Top Player Score:  Johnny Stephenson, 0.842
Most KOs:  Johnny Stephenson & Chris McAuley, 10
RiRa Irish Pub
Most Points:  Gary Carrico, 18
Top Player Score:  John Trent, 0.778
Most KOs:  James Man, 12
The Vortex in Little Five Points
Most Points:  Christian Green, 39
Top Player Score:  Shane Green, 0.862
Most KOs:  Christian Green, 20
The Vortex in Midtown