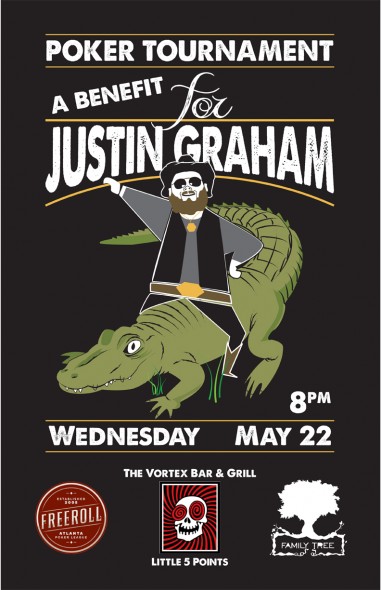 On May 22nd we got together to help our good friend, Justin Graham.  Justin was in a pretty bad scooter accident back in March, leaving him paralyzed and out of work (he was a manager at the Little Five Points Vortex).
We had 21 awesome players come out to play, and ended up raising $2,100 and an additional $200 that our winners, Tom and Garrett, donated out of their earnings!
You guys rule, and Justin thanks you for your help!