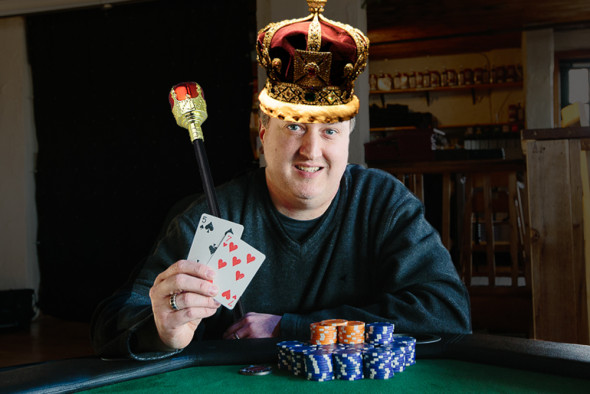 By what sorcery has the throne been overtaken!?!
Our new King, Dan Esrey, confronted his adversaries with a trick up his sleeve.
His opponents begged him for a chance to split the spoils of war.  However, the wizard Esrey knew what lay in store.  He turned his back on his foes and looked down into his cards and read 57.  The oracle foretold of this alignment – 57th Fighter Group and a 5-7 in hand.  The time had come.
He threw his hood back and melted the other contenders with lazer beams shooting out of his eyeballs!!!!  BIIIZZZZOOWWWWWW!!!!
Congrats Dan!