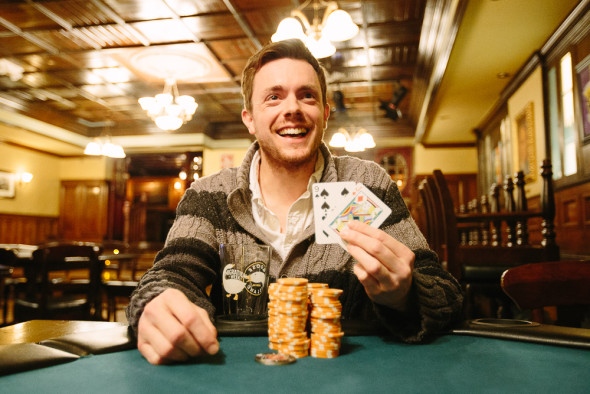 Nathan Williams is our Winter 2014 Final Tournament winner!
Last night, January 11 2014, Nathan was able to beat 35 other contestants and win himself a trip to Las Vegas!
Nathan ended up head-to-head against last season's winner, Randy Wainman.  After a lot of back and forth betting, both Randy and Nathan decided they'd just go to Vegas together.  But the winner was to take home an extra bottle of Jameson.
Nathan and Randy were pretty even in chips when the deal was made, but in the end Nathan was able to win 3 separate all-ins against Randy and take down the title!
Congrats to everyone who played!  We'll see you again in April!