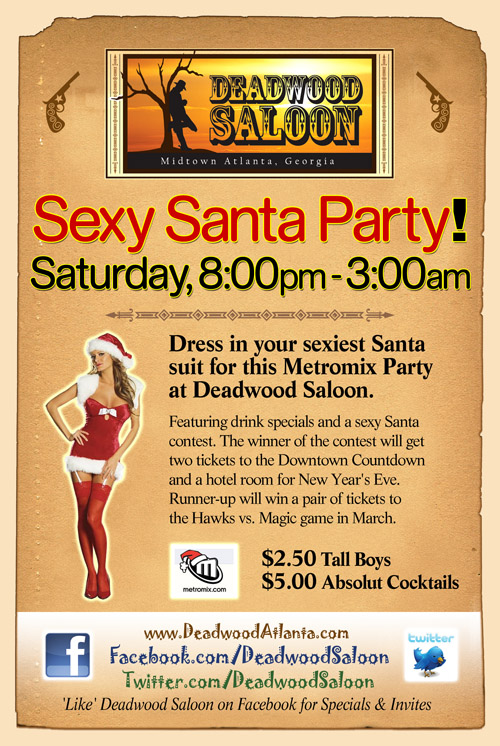 "Daniel,
I wanted to personally invite you and all the Poker gang to the next great event at Deadwood Saloon!
This Saturday Dec.18th starting at 8:00 P.M., be here for our Sexy Santa Party!
Featuring a sexy Santa contest as well as great drink deals and good time atmosphere.
Join us for a chance to win tickets to the Downtown Countdown, hotel room for New Year's Eve,
tickets to the Hawks V.S. Magic game in March, and a raffle so everyone can be a winner!
Hope to see you there, come early and get the best spot!
Howard"