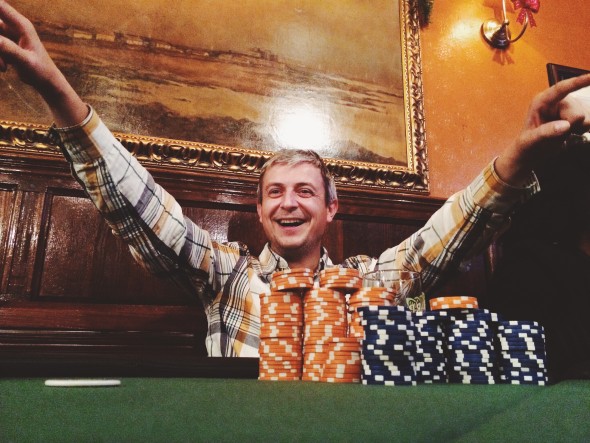 For the second month in a row, Stefan tops the points charts in our monthly stats!
The Winter 2014 Season only lasted 2 months (so we can align with the calendar year), and Stefan was first in points for both months – therefor making him player of the SEASON!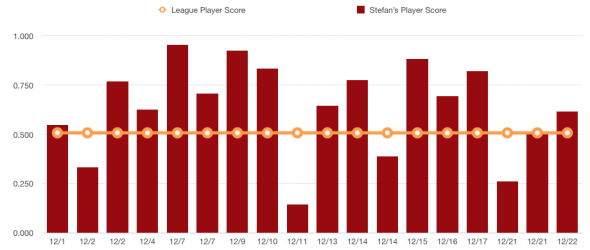 Here we can see how he placed against the competition each night he played in December.  Only 5 of his games did he finish under the average for all league players.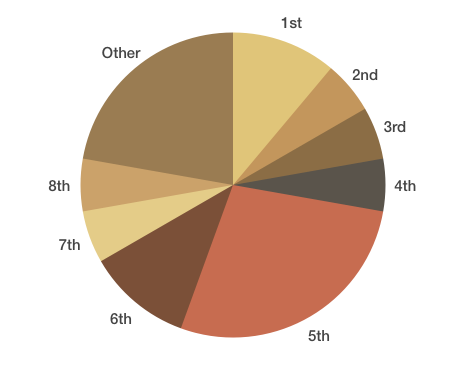 Here we see a breakdown of his ranks.  Stefan only had two wins, but he made it into the points 78% of the time!  Only 4 times out of his 18 tournaments did he miss the points.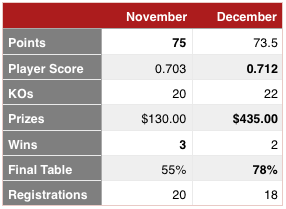 We might as well compare Stefan's November stats with his December stats while we're at it.  He's definitely consistent!  The big difference in earnings can be attributed to the win at the Irish Children's Hospital benefit tournament we had in early December.
Total points:  73.5
Player score:  0.712
Total KOs:  22
KO points:  1.5
Registrations:  18
Final table percentage:  78%
Points per game:  4.08
Total winnings:  $435
Good job on the month, Stefan!  Use those tournament winnings and buy yourself a watch!
Let's take a look at our other notable players in December…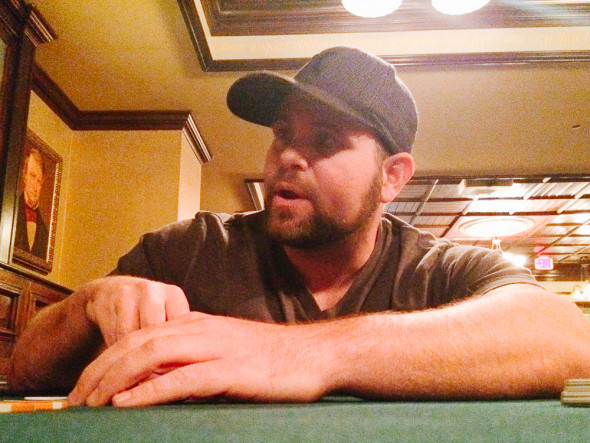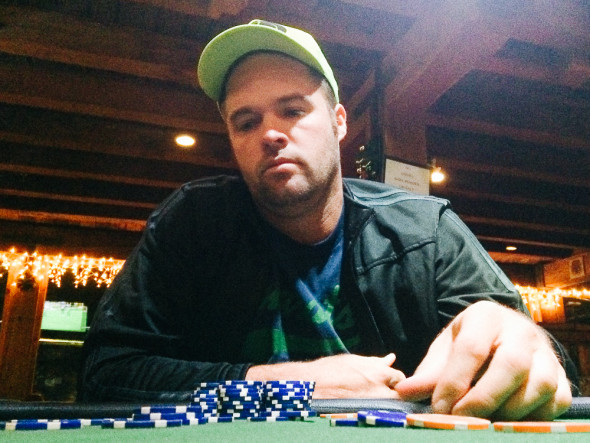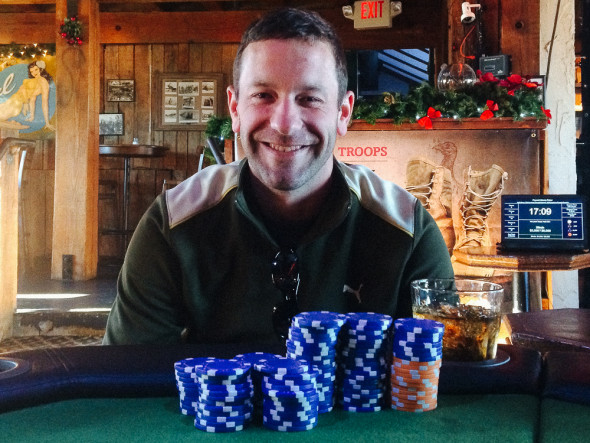 December League Stats
Best player score:  Randy Wainman, 0.864
Most KOs:  James Man, 31
Most KO Points:  James Man, 11
Most registrations:  Stefan G / Eddie Hardy, 18
Most winnings:  Stefan G, $435
57th Fighter Group
Points:  Chris McAuley, 15.5
Player score: Chris McAuley, 0.891
KOs:  Craig Bruckman, 7
Brewhouse Cafe
Points: Sarge Irions, 24.5
Player score:  Sarge Irions, 0.900
KOs:  Sarge Irions, 14
Diesel Filling Station
Points:  Chris McAuley, 13.5
Player score:  Chris McAuley, 0.886
KOs:  Stefan G / John Woodham / Curt / Chris McAuley, 6
Front Page News
Points:  Stefan G, 18
Player score:  Gary Carrico, 0.840
KOs:  Larry Headspeth, 8
Republic Social House
Points:  Jameson Humber, 26
Player score:  Andy Bibliowicz, 0.875
KOs:  Jameson Humber, 14
RiRa Irish Pub – Sundays
Points:  Big Mike Johnson, 20
Player score:  Alex Parker, 0.921
KOs:  Big Mike Johnson, 15
RiRa Irish Pub – Mondays
Points:  Curt, 37.5
Player score:  Curt Osmundsen, 0.914
KOs:  Curt, 12
Vortex Midtown
Points:  Johnny Stephenson, 27
Player score: Randy Wainman, 0.939
KOs:  James Man, 12