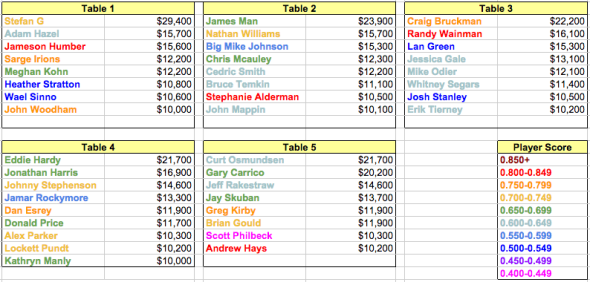 Here are the 2014 Winter Final Tournament tables assignments with corresponding chip stacks and player score!  If it's a little hard to read, then just scroll down a little further and we'll have an achromatic version.
This is not your seating assignment; players will be sat at their tables in a way that spreads out the chip stacks evenly.
The tournament starts at 7pm on January 11th at RiRa Irish Pub.  If you can't make the tournament, please let us know.  If you're going to be late, please let us know.  All chip stacks will be blinded for the first 20 minutes and then taken out of the tournament if we haven't heard you'll be late.
Good luck to everyone!