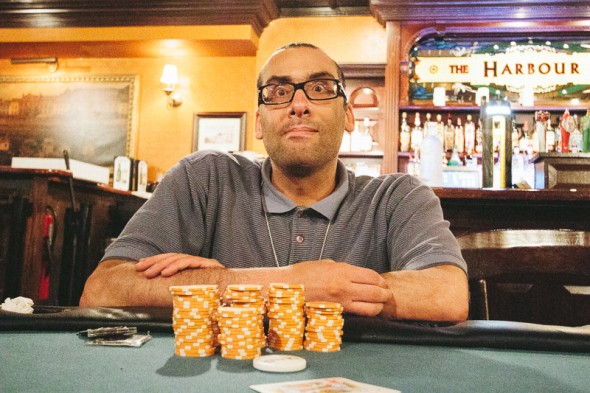 Eddie Hardy is the Freeroll Atlanta 2014 Spring Champion!  He's going to Las Vegas!!!
Eddie started the day out by winning our afternoon Vortex Midtown game.  We were afraid he might've used up all his luck at the day game, but the evening proved otherwise.
He started the tournament with the third-biggest stack, and just kept that going.  Constantly pushing all-in over his opponents' raises worked to move more and more chips into his towering stacks.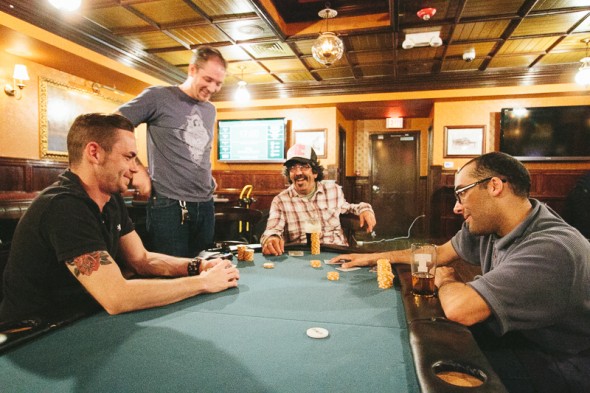 As we got three-handed at the final table, Eddie had both Blaze (our starting chip leader) and Mike Odier outstacked.  Eddie knocked out Blaze, and got heads-up with Odier.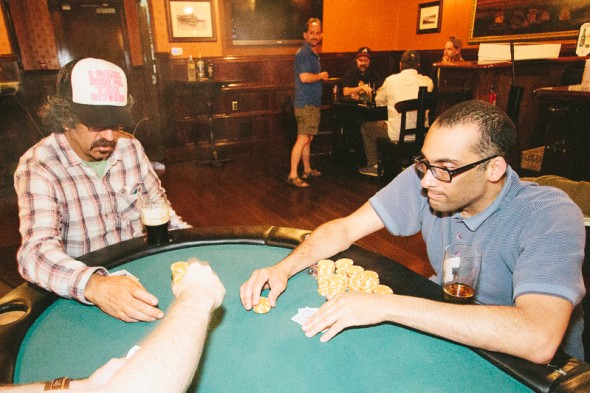 Heads-up didn't last too long.  In the final hand, Eddie check-called his top pair of Kings when Odier made an all-in bluff with queen-high.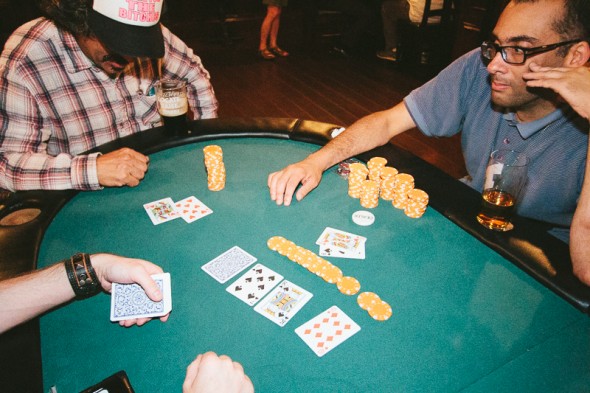 And excitement ensued….
So again, congratulations to Eddie Hardy!  And congrats to all our players who qualified, and especially those who made the grind to the final table.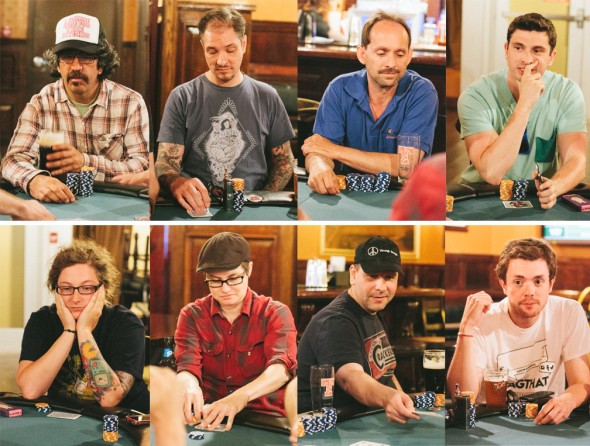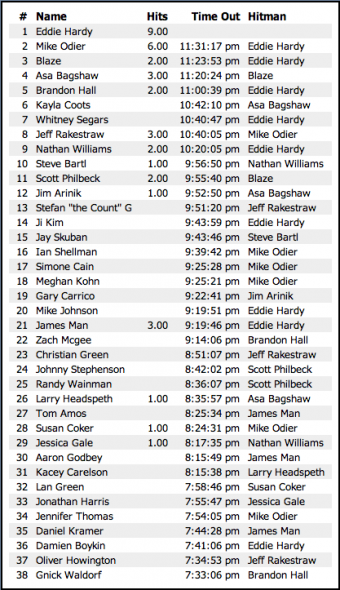 .
.
.
.