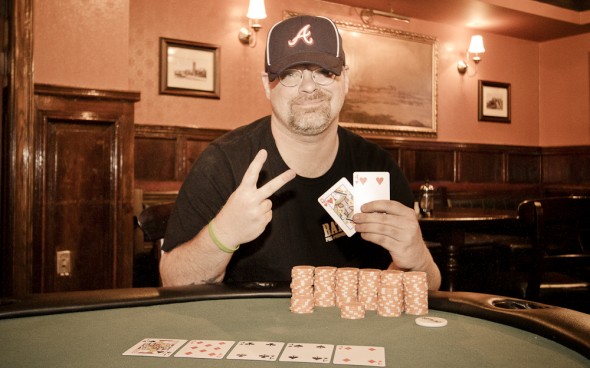 Kirby has done it again!  On May 19th, Greg Kirby pulled off his second Championship and won another Vegas vacation!  And he did it in a most epic fashion – flopping quads for the win!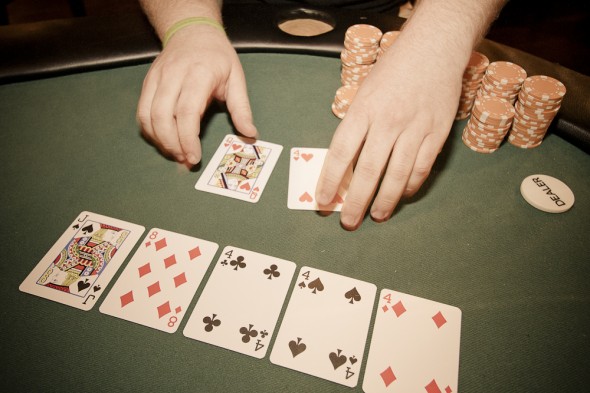 Second place went to former champion Jeff Rakestraw, who also got second place in our Fall 2012 Championship.  Jeff's A-10 just didn't have enough chips behind it to get Kirby away, thus setting up the final hand.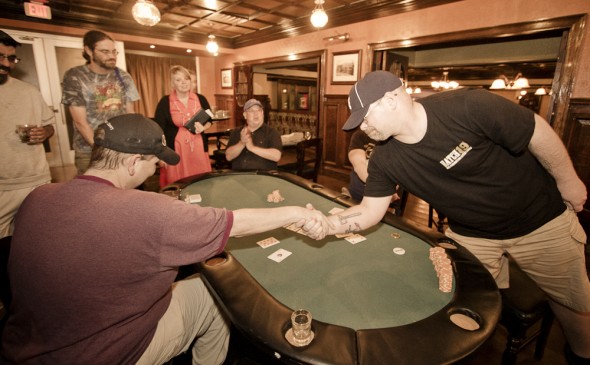 Congrats to the rest of our final table finishers.  Each of them took home a commemorative card protector.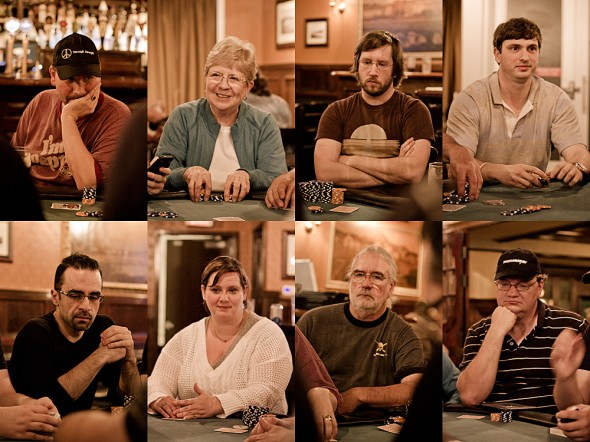 And we also sent Nick Carpentieri home with a bottle of Bailey's for his top player score out of the championship finalists.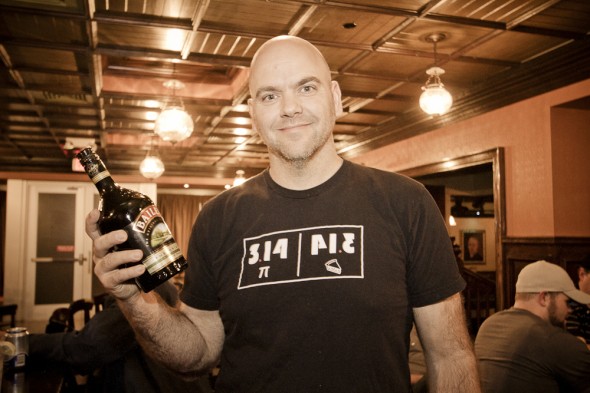 Congrats again, Greg!  You're now one of three to have won the Championship twice!    We'll see who our next Vegas vacation winner is in August!