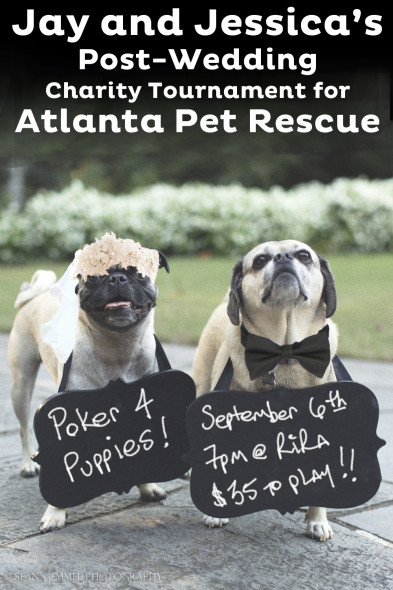 Jay Skuban and Jessica Gale are getting married!  And they've decided to have a post-wedding charity tournament to rescue some puppies!
Join us on September 6th at RiRa Irish Pub at 7pm to celebrate their wedding and raise some money!
Entry will be $35, with $25 rebuys for the first 5 blind levels, followed by a $25 add-on round.  Payment can be in cash or card, with cash being preferred.
Proceeds will go to benefit Atlanta Pet Rescue!
We'll have a number of businesses donating prizes as well.  If your business would like to help, please get in touch with us!