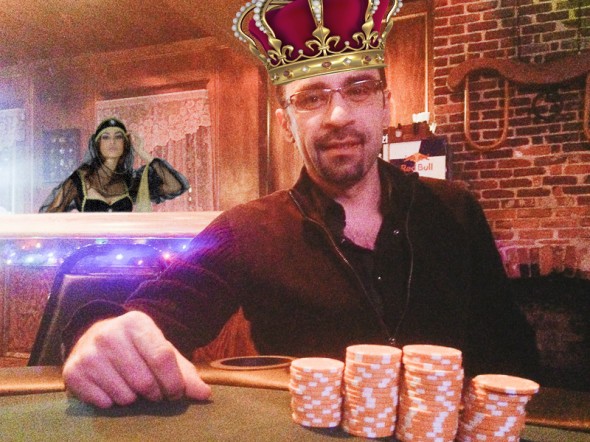 Jim Arinik returns as our King!  After a few months of abandoning his kingdom to hunt foxes in the countryside, Jim came back to reclaim the throne.
Despite the other contestants wanting to split the winnings, Jim held fast – knowing the full treasure could be his.
The wise sage Odier has given his blessing.