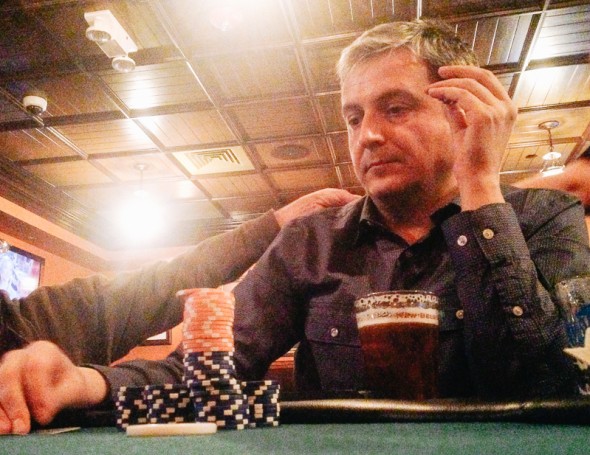 Stefan "The Count" Gremalschi,  "The Moldovan Marauder," "The Destiny of Eastern Europe."
He is number one points of January.  He is number one knockout.  He is number one register.  Stefan, he is number one.
He can now join the ranks of Moldova's most famous – like Moldovan sax guy.

Stefan G January 2014 stats:
Total points:  66 (league average 8.00)
Player score:  0.707 (league average 0.509)
Total KOs:  29 / 1.45 per game (league average 3.58 total KOs)
Registrations:  20 (league average 3.81)
In-the-points percentage:  60%
Points per game:  3.30
Total winnings:  $160
Here's a chart showing Stefan's progress through January, compared to the average score of the entire league.  Stefan only had 6 games where he performed worse than the league average.

Other notable players:
Let's not forget Jim Reed's Kings and Queens win.
And Kayla Coots got her first ever win in January!  Congrats, Kayla!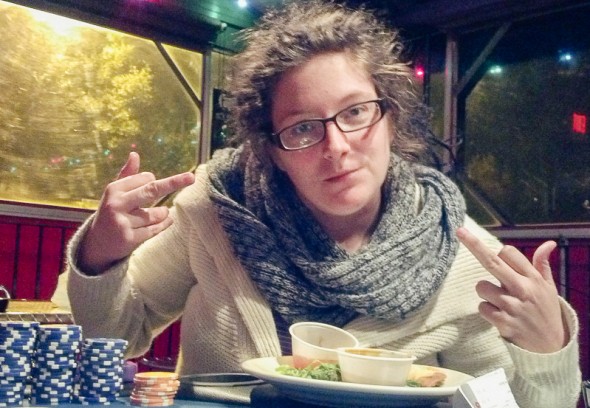 Best player score (minimum of 4 games):  Dave Matysiak, 0.878
Most KOs:  Stefan G, 29
Most registrations:  Stefan G, 20
Most winnings:  Jim Reed, $300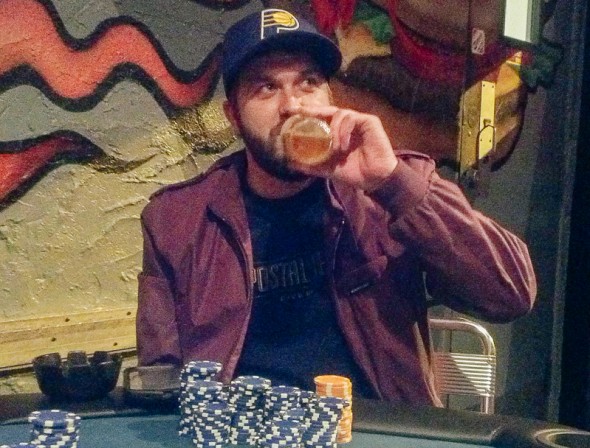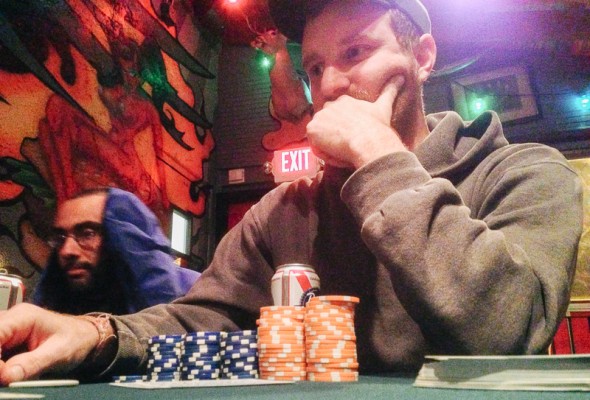 Top Players by Venue:
57th Fighter Group
Points:  Jessica Gale, 27
Player score:  Andrew Pressler, 0.871
KOs:  Jessica Gale, 13
Brewhouse Cafe
Points:  Blaze, 18
Player score:  Stephen Gardner, 0.861
KOs:  Tiffany Morgan, 7
Carolyn's Gourmet Cafe
Points:  Katie Boykin, 15.5
Player score:  Kacey Carelson, 0.938
KOs:  Kacey Carelson, 9
Deadwood Saloon
Points:  Jay Skuban, 24.5
Player score:  Jim Reed, 0.926
KOs:  Jim Reed, 12
Diesel Filling Station
Points:  Dean Sperry, 24
Player score:  Nick Black, 0.952
KOs:  Zach McGee, 11
RiRa Irish Pub – Sundays
Points:  Eddie Hardy, 19
Player score:  Greg Kirby, 0.937
KOs:  Ian Shellman, 8
RiRa Irish Pub – Mondays
Points:  Will Scott, 16
Player score:  Simone Cain, 0.826
KOs:  Will Scott / Randy Wainman / Jay Skuban, 10
Vortex Little Five Points – Mondays
Points:  Matt Watkins, 20
Player score:  Matt Watkins, 0.888
KOs:  Matt Watkins, 12
Vortex Little Five Points – Wednesdays
Points:  Oliver Howington / Luke Burpee / Dave Matysiak, 10
Player score:  Dave Matysiak, 0.947
KOs:  Dave Matysiak, 6
Vortex Midtown – Sundays
Points:  Dave Matysiak, 16
Player score:  Dave Matysiak, 0.934
KOs:  Tom Amos, 14
Vortex Midtown – Tuesdays
Points:  Stefan G, 24
Player score:  Stefan G, 0.844
KOs:  Stefan G, 9