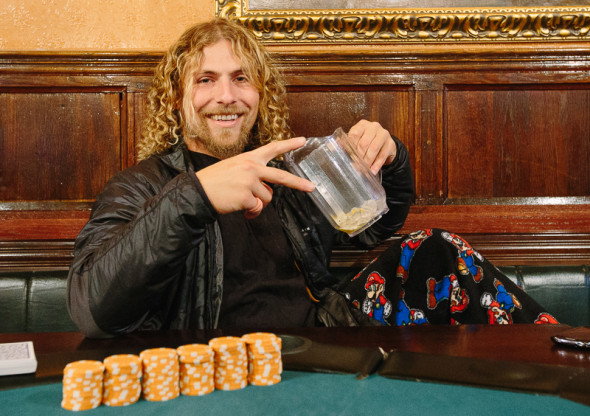 Michael Galardi took down our second St Baldrick's benefit tournament last night!  Congrats, man!
We were able to raise just under $800 on Sunday.  So far that's $1700 raised for this year's event!
On Sunday, March 8th, our St. Baldrick's fundraising will come to a close, as we hold one last raffle for TONS of donated prizes.  We'll have tickets for sale at the Sunday tournament at RiRa.
Thanks to our anonymous donor who made sure almost all our players went home with at least one bottle of liquor, thanks to RiRa for hooking us up with some Atlanta Hawks tickets, and thanks to Sarge Irions and his Village Theatre tickets donation!